Top 5 Wednesday is a weekly meme hosted by Lainey and Samantha over on Goodreads and this week's topic is 5 book covers you'd like to be transported into!
This is actually an interesting one for me because I feel like a lot of fantasy books (which I mostly read) don't typically have aesthetically pleasing covers…I mean, more often than not there's a girl on the front cover (probably an assassin) wielding some kind of weapon (probably a knife) in the middle of a fight/battle. I'm talking Throne of Glass, The Winner's Curse, Fallen Kingdoms, Nevernight, and the list goes on.. Don't get me wrong, I love these covers, but I wouldn't exactly want to live in them, not during the course of the story anyway!
I did recently pick up a few books with some amazing covers that definitely fit this week's theme!
1. Every Heart a Doorway by Seanan McGuire
2. Vengeance Road by Erin Bowman
3. Furthermore by Tahereh Mafi

4. A Gathering of Shadows by V.E. Schwab
(ok, who wouldn't want to live in a world with Ms. Delilah Bard??)
5. Legend of Korra: Turf Wars by Michael Dante DiMartino
UMM I WOULD LOVE TO LIVE IN THE WORLD OF AVATAR OKAY??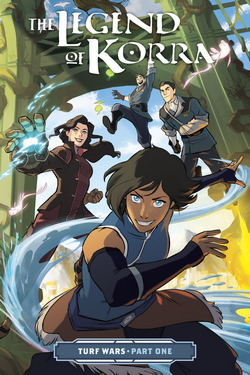 That's my list! Have you guys read any of these books? Which covers would you live in? Let me know!